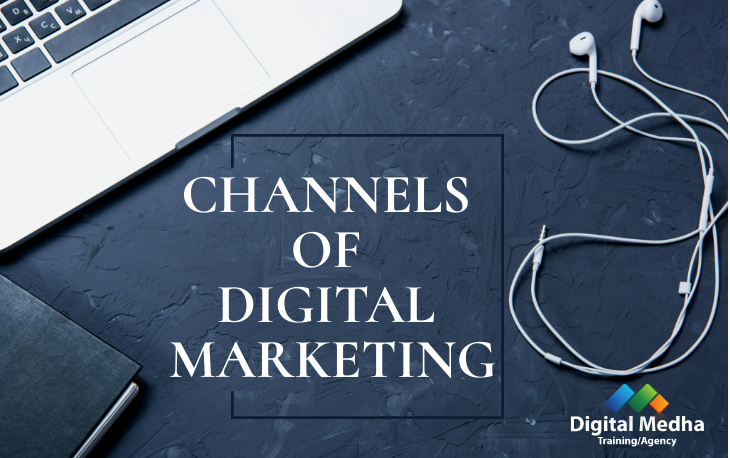 Channels of Digital Marketing
Before trying to know best digital marketing channels, you must first know and familiarize ourselves with the various channels that are available –let's start with this list below:
1. Email Marketing
Email marketing means sending a message, typically to a group of people, using email for commercial purpose. In detail, every email sent to a potential or current customer could be considered email marketing. In simple terms using email to send advertisements for business.
Business perform like lead generations and other marketing strategies, collect contact information like mobile number and email address from potential customers, including permissions to update them with other information through email. Email marketing is one of the most effective digital marketing channels that give business.
Many small businesses with in-house digital marketers use email marketing, with up to 66% rating this tool as good for delivering ROI. This is why up to 56% of business highlighted to increase email-related marketing activities.

2. Pay-Per-Click Advertising (PPC)
Pay-per-click (PPC) is one of the digital marketing channel used to drive traffic to websites; this is the method where an advertiser pays a publisher when the ad gets clicked. Pay-per-click (PPC) is otherwise called as cost per click (CPC)
Pay-Per-Click advertising deliver targeted traffic of potential customers within a short span of time. This is the method by which you are willing to invest in bidding and placing ad placements, and also how much you are willing to pay for acquiring one customer.
Your advertising budget is still within your control, enabling you to set how much you have to spend for a day, a week or a month running your PPC ads. The effectiveness of PPC ads rely on targeting potential customers by choosing effective keywords, optimizing the visual and contextual information in ads.

3. Search Engine Optimization (SEO)
SEO is the process to increase rank of website by increasing traffic and visibility of a website
Almost all people who are using the Internet are well known and are using search engines to look for what they want to know. People use search engines to gather information about a brand, product or services, and up to 59% of search engine users every month find a local business to get satisfied by a particular need. SEO involves keyword research, making use of on-page and off-page optimization, linkable assets creation, organic link building and other related activities.

4. Display Advertising
Many people visit articles, forums and other websites that are interesting and useful to them. Digital marketers can reach on these potential customers and can place relevant display ads on those third party sites. These include interactive ads, video ads, banners, interstitial ads, boxes, overlays and other similar ads that must be linked to a landing page or website.
Display advertising creates best brand awareness as well as generates targeted traffic that is useful for conversions. Payments of display ads are based on Cost-Per-Impression (CPM) which is more cost-effective compared to the Cost-Per-Click (CPC).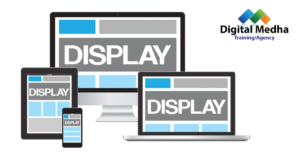 5. Social Media Marketing (SMM)
Social media is definitely one of the most influential things to happen in the digital world so that business owners and digital marketers can hold on to create brand awareness about their products and services. Through Social Media Marketing (SMM), digital marketers can get highly targeted potential customers.
Social media users continue to grow each day and are expected to increase by up to 26% year by year. Businesses and digital marketers are increasing their SMM budgets every year. Digital marketers however must select the most appropriate social network to promote their business to a particular targeted audience. 1
• Facebook – The largest social media platform to have active users. You can reach out any kind of consumer, you just need to know in what groups and pages your targeted customer stay frequently go to at Facebook.
• Twitter – If you want to develop a new business and would want to reach out to early adopters, then Twitter might be for you, particularly in generating fast brand awareness as because twitter users are most intentional users comparatively.
• LinkedIn – If you want to reaching professionals, business owners and other Business-to-Business (B2B) leads and targeted customers, then LinkedIn would be the apt social network for you.
• Instagram – Through this social network you can connect to Facebook friends as well. Here people love to express themselves by which you can get targeted audience based on your product or services.
• Pinterest – This social network is good if you're trying focusing on visuals for promoting your brands and products. So if this is your market, then SMM on Pinterest will be perfect for your business.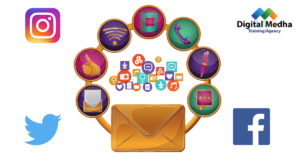 6. Content Marketing
Content is at the heart of digital marketing and is the one major element. We go to any website to gather or consume information which is non-other than content. With effective, good-quality and relevant content, your website and other Internet marketing will generate considerable traffic from highly targeted audiences – all of which can be potential customers. Up to 80% of digital marketers in the B2B arena are increasing content marketing activities. Content includes text, images, graphics, videos, and other related materials people are interested in.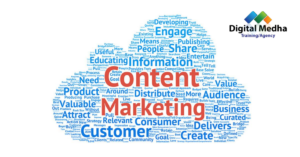 7. Affiliate Marketing
If you need to reach a global audience, you need not hire someone. All you need is to work with affiliate marketers who can get your job done for certain percentages in commissions. Global e-commerce sales exceeding year by year, with affiliate marketing doing its share to boost the market. It is a tactic which increases sales by targeting appropriate audiences.
So all you can do now is learn Digital Marketing and implement it by our own. We as Digital Medha provide you Digital Marketing course in Hyderabad and proved our self as Best Digital Marketing Institute in Hyderabad.
For more Information catch us on www.digitalmedha.com