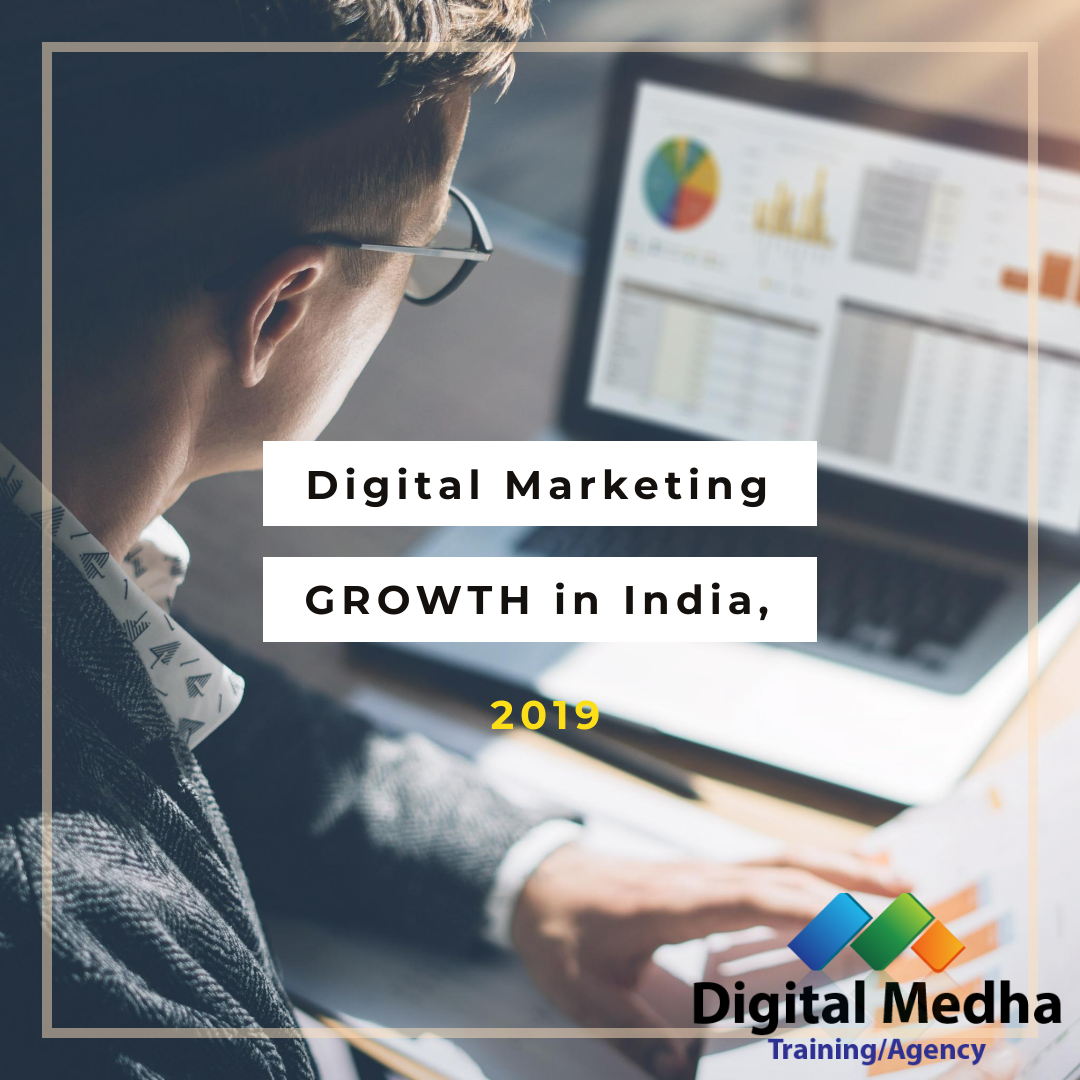 Digital Marketing Growth in India 2019-2020
Digital Marketing is Booming Career in India.
Over last few years Digital Marketing in India has witnessed an Exponential Growth . And by the end of the year 2020 it is expected to generate over 20 Lacs Jobs for here.
In today's Digital Era each and everyone is on Internet irrespective of gender, age &  locations.
Any company or marketer cannot ignore these users. Hence career opportunities in digital marketing in India is booming.
You can work as Freelancer and also can undertake some assignments.  You can become your own Boss by being an entrepreneur
Everyone of us check our mobile phones each and every minute. Here comes a question, Are we getting into digital world? And the answer is no doubtfully yes…
We spend more time in virtual world than in Real world. In India there are about 450 million Internet uses which is almost half of the Indian population. India has second largest Internet base users and I'm sure it will be on top position soon.
As per E-Marketing India is going to spend 1.21 billion dollars on Digital Advertising this year. This is going to increase by 20% in the upcoming year and is an massive growth to look at. So all you can do now is learn Digital Marketing and implement it by our own.
We as Digital Medha provide you Digital Marketing course in Hyderabad and proved as Best Digital Marketing Institute in Hyderabad.
For more Information catch us on www.digitalmedha.com